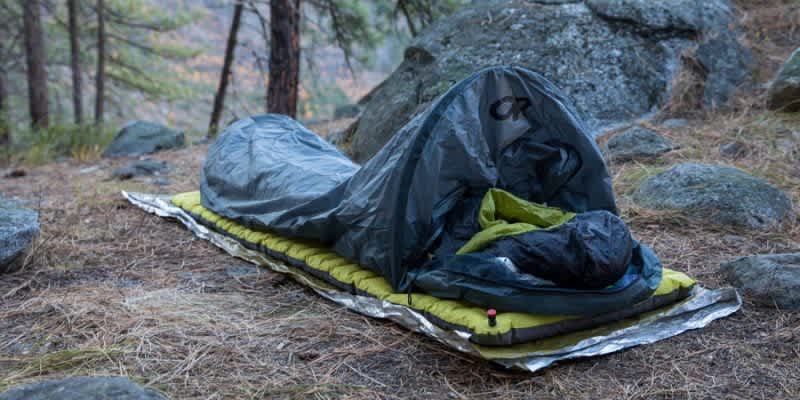 +
–
Table of Contents

1. Black Diamond Twilight Bivvy
SALE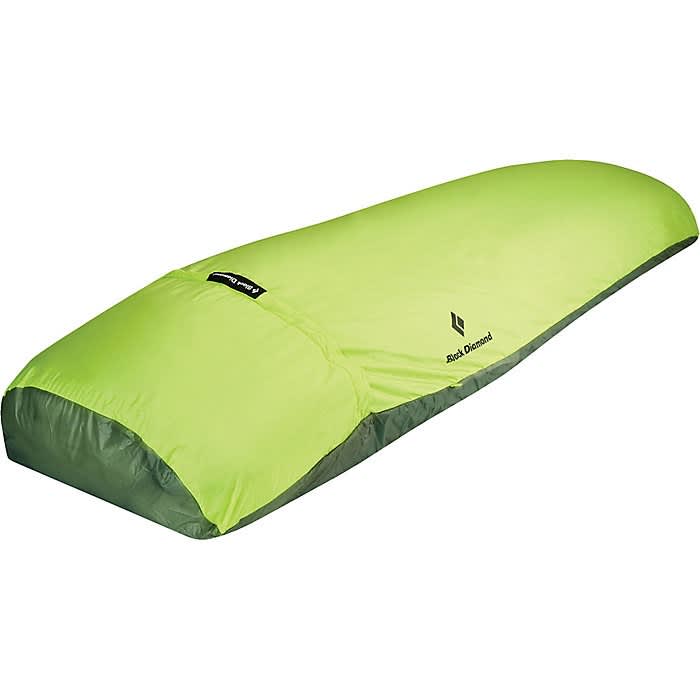 The Black Diamond Twilight Bivy is a minimalist shelter for 4-season protection. Made with NanoShield, the water-resistant, breathable fabric weighs in at just around 10 ounces. A mesh panel at the entry allows for even more breathability. Double up with a tarp for backcountry adventures.
Frameless construction to minimize weight
Year-round performance
High tenacity 30D poly fabric improves strength and doesn't stretch when wet
Fully taped seas
Complies to FR regulation CPAI-84
Pro/Easy setup and lightweight construction
Cons/Not very water resistant
Bottom Line/An affordable option for summer hikes and adventuring when rain isn't expected
2. Sierra Designs Backcountry Bivy
SALE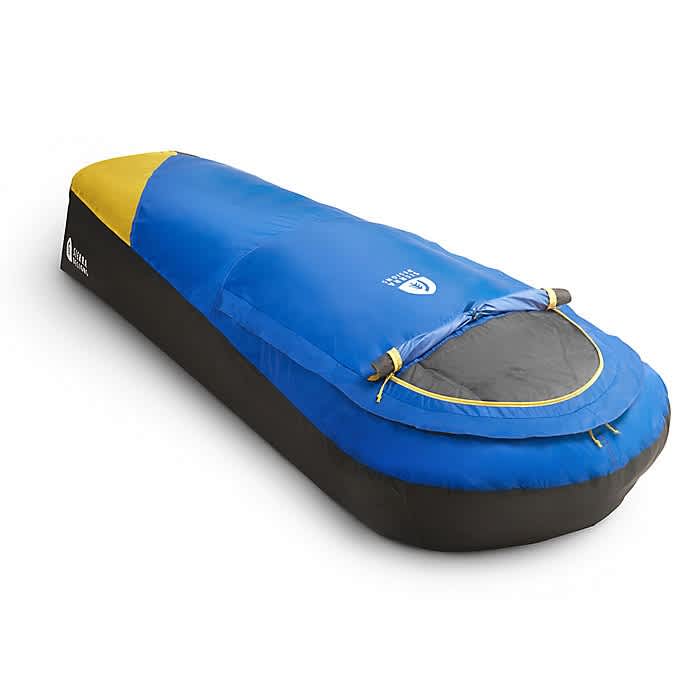 The Backcountry Bivy will have you sawing logs…even if you happen to be sleeping on one. Its waterproof shell and abrasion-resistant floor are seam-sealed together for extra protection in inclement weather and coated in PFC-free durable water repellent (DWR) for backup defense. The large opening, combined with the simple guy line design, adds headroom and overall comfort, and its equally large mesh window provides in-your-face views of the shining stars above.
Large u-shaped opening
Mesh window panel
Waterproof/breathable top fabric
Fully taped seams (pvc free)
Compatible with most sleeping bags, especially the Backcountry Bed
Pro/Affordable with lots of neat little features
Cons/None
Bottom Line/A good compromise on function, weight, and water resistance
3. MSR Pro Bivy
SALE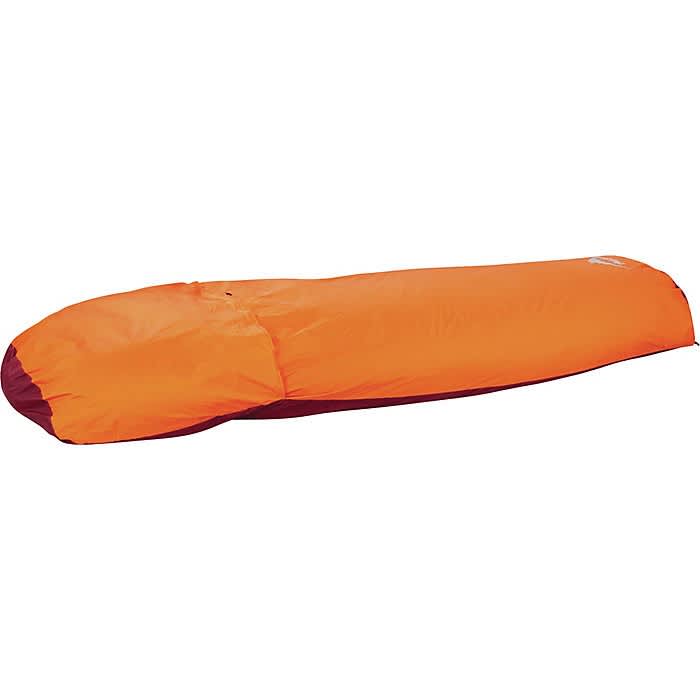 Designed for professional alpinists and serious adventurers, the Pro Bivy delivers quick-pitch protection in cramped spaces too small for a tent. Lightweight to keep up with fast & light missions, whether you're traversing the rugged pickets range or fastpacking the Wonderland Trail, the Pro Bivy features weatherproof, breathable fabric that reduces condensation, and Xtreme Shield™ waterproof coating to help keep you dry and comfortable on your alpine challenge.
Lightweight: Weighs only .28 kg (10 oz) to support fast traverses and technical alpine routes.
Breathable: Weatherproof, breathable fabric helps reduce condensation to keep you dry and comfortable.
Versatile: Quick-pitch bivy fits in small nooks & crannies too tight for a tent.
Xtreme Shield™ Protection: MSR's durable waterproof coating lasts up to 3 times longer than standard coatings.
Includes: Bivy, stuff sack.
Pro/Ultralight waterproof design and all season capability.
Cons/A little on the expensive side
Bottom Line/A great option for those who live in the Pacific Northwest or plan on camping in the rainy seasons of the year.
4. Outdoor Research Bug Bivy
SALE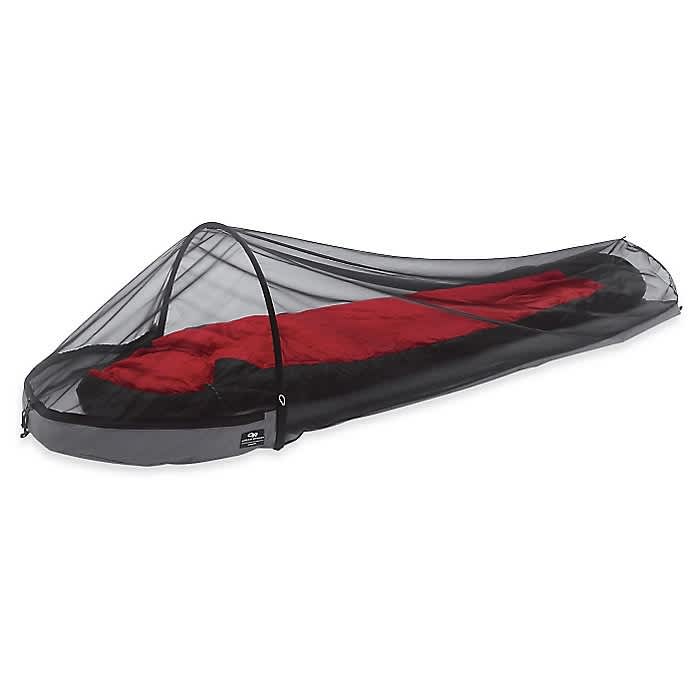 The Outdoor Research Bug Bivy is essentially a glorified bug net. It's not waterproof or even moisture proof but it will 100% keep you cool and bug free during the most punishing summer months. The Bivy features a simple setup that only takes about a minute and is made from durable materials that can handle a wide variety of surfaces and will keep you from absorbing any moisture through the ground. If you like to stargaze as you go to sleep and don't want bugs invading your sleeping space, this is a great option for you. If not, for an inclement weather, 4 season option, take a look at OR's Alpine Bivvy.
Pro/great protection from bugs and offers a great view of your surroundings
Cons/Heavier than most other options on this list
Bottom Line/A great summer camping option that doesn't require a lot of setup.
5. Tennier Woodland Camouflage Waterproof Bivy Cover
SALE
Part of the ECWS Sleep system (Extended Cold Weather System) this US military issue Bivvy is one that can take a ton of abuse and is dead nuts reliable when you need it to be. The Waterproof GORE-TEX Bivy Cover is produced utilizing waterproof, moisture-vapor-permeable material with all seams heat sealed. A component of the Military Modular Sleep System, the Bivy is designed to cover the Patrol and Intermediate Cold Weather sleeping bags and fit into the compression stuff sack.
Pro/Super tough, super reliable, and very functional.
Cons/Very heavy compared to other options on this list
Bottom Line/A solid choice for hardcore campers or adventurers who aren't concerned with weight or bulk.
Isn't Bivvy spelled "Bivy"?
Technically both spellings are correct. However, both of them are also abbreviations of the actual term "bivouac." The term Bivouac comes from the WWI or Great War era and was a term that referred to a small tent designed to fit one soldier for open camping. However, despite the term's alleged origin, the Bivvy sack can trace its origins perhaps as far back as the Thirty Years War that took place between 1618 AD and 1648AD when the French word Bivac, itself a derivative of the German word "beiwacht" or " night watch," was used to refer to civilians who would camp out and patrol by night during the conflict. Despite the hundreds of years that have passed since then, it seems that the concept is still popular with both militaries across the globe and normal citizens who just want to enjoy the great outdoors without packing a tent.
Do I need to carry a sleeping bag too?
Unfortunately yes. Most Bivvys do not offer a lot of standalone protection against the cold. Bivvy sacks mostly keep drafty air, moisture, and other annoyances out of your face so that you can get a good night's rest. Most Bivvy sacks are designed to accommodate either specific sleeping bags or a wide variety of cold weather and other sleeping bags. That being said, a bivy bag can be a core part of a lot of people's sleep systems as they do provide about 4 to 10 degrees Fahrenheit of additional warmth and also can potentially shield you from any inclement weather.
My bivy has water in it. How do I dry it out?
Bivy bags are not completely waterproof – that should have been obvious from the large opening that you cram your body into. If you've found that either condensation or heavy rain has soaked the inside of your bivy sack, you can simply hang it upside down with the opening facing the ground to let it dry out. Most of the time a combination of the sun and a slight breeze should be all that is needed and you should be able to use the Bivy again in a matter of hours after it's dried out sufficiently. Hanging it from the toe down is actually a great method for keeping them dry in case of a mid-day shower when you're away from your camp site but it can also protect the interior from any creepy crawlers that may wander through your campsite and into your bivy!
We are committed to finding, researching, and recommending the best products. We earn commissions from purchases you make using the retail links in our product reviews. Learn more about how this works.