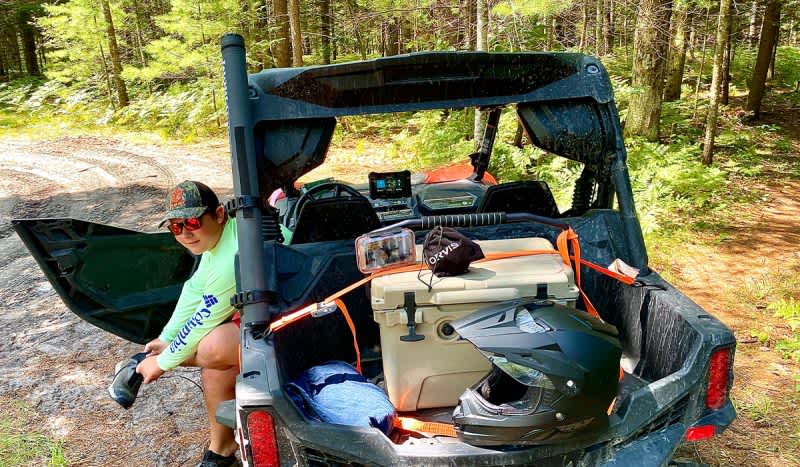 +
–
Table of Contents

1. Cabela's Alaskan Guide Dome Tent
SALE
The best tent for EVERY weather condition
The Alaskan Guide dome tent is widely considered one of the best products Cabela's has ever made.
"I have been using this tent for deer camp since I purchased it in 2006. All I can say is this tent is indeed bombproof. It has stood up through every type of November whether Michigan can throw at it. Never a leak and it is toasty warm with a Buddy Heater with adequate ventilation. My son and I can set it up in less than 15 minutes." – Chief Tomahawk
Many years ago, I took a job out on the Western Panhandle region of Nebraska for this company named Cabela's. Ever heard of them? Of course you have. My boss took off on a 14-day brown bear hunt in Alaska. He spent 12 of those days stuck inside his Alaska Guide Series dome tent while 75 mph winds drove continuous rain. It was impossible to do anything other than read a book. He ended up getting a really nice bear though when the weather subsided. How did the tent hold up? Amazing, according to my boss. My own experiences with one backs that up, too. These geodesic dome tents are made with a UV-resistant, 75-denier polyester ripstop fabric with a 2,000mm polyurethane waterproof coating, and a tougher, 3,00mm coated bathtub style floor. It sets up quickly with fiberglass, shock-corded poles and comes with enough stakes and tie-downs to keep it in place.
Pro/Construction and weather ability
Cons/Higher initial cost, but worth it
Bottom Line/One of, if not the best tent you can buy
2. Ascend Zion Hardtail Mountain Bike
SALE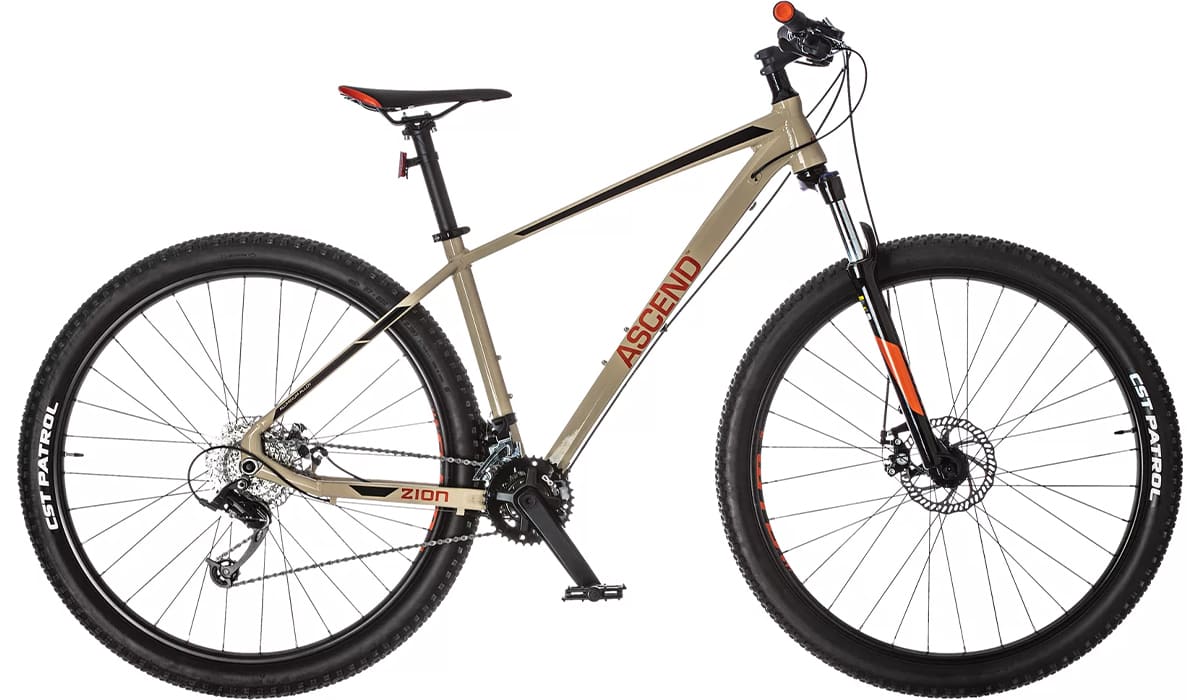 A new line of bikes made for the outdoors
Mountain bikes are a great way to spend time outside. You get great exercise as well as some great scenery to enjoy. The Zion from Ascend packs a lot of bike into a great package. It has an aluminum frame, a 100mm front fork, 18 speeds and disc brakes. This is a new venture from Ascend. They are well known for quality kayaks and canoes, and these bikes are a great fit. Our mountain biking experts have said these are pretty good bikes, especially for the price, and I can say that knowing them, if they say so, it's true. They roll on 2.2-inch tires on 29-inch wheels and come in three frame sizes to work for anyone.
Pro/Nicely equipped bike
Cons/So new, we haven't been able to review it yet
Bottom Line/Everything about this mountain bike says it is a winner
3. Cabela's Polar Cap Equalizer 60-Quart Cooler
SALE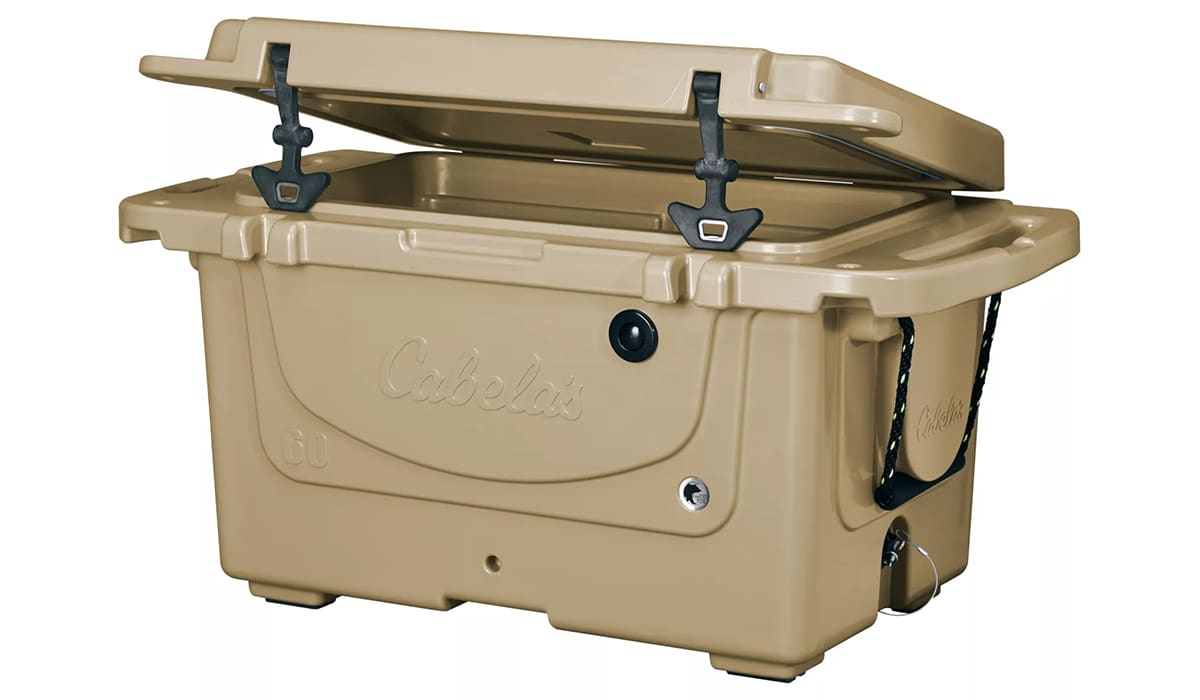 Lots of cooler for the money
Don't let a cheap cooler incident spoil your summer plans! This is one of the best deals in extreme cooler that you'll find.
"My oldest is about 4 yrs old. I've used these often and they have held up. I was surprised how well they hold ice, especially when starting with frozen meat. Often don't need ice," Dave N KC
The idea of ​​a super cooler is simple and not simple at the same time. Basically The cooler starts with roto-molded polymers like those used in kayaks. The space between layers is filled with extremely dense insulation. What sets the Cabela's Polar Cap apart is the features they built in. The coolers work because there is a strong seal when shut. To help with opening the cooler, they added a relief valve. There are multiple drain plugs, molded-in handles and rope handles as well. Ice retention is some of the best in the industry. This is a great cooler that will last and will help make your adventures more enjoyable.
Pro/Great cold retention, extra handles
Cons/A little heavy due to the insulation
Bottom Line/If you need a long-lasting cooler, this one is something you need to look at
4. Danner Trail 2650 Mid GORE-TEX Hiking Boots
SALE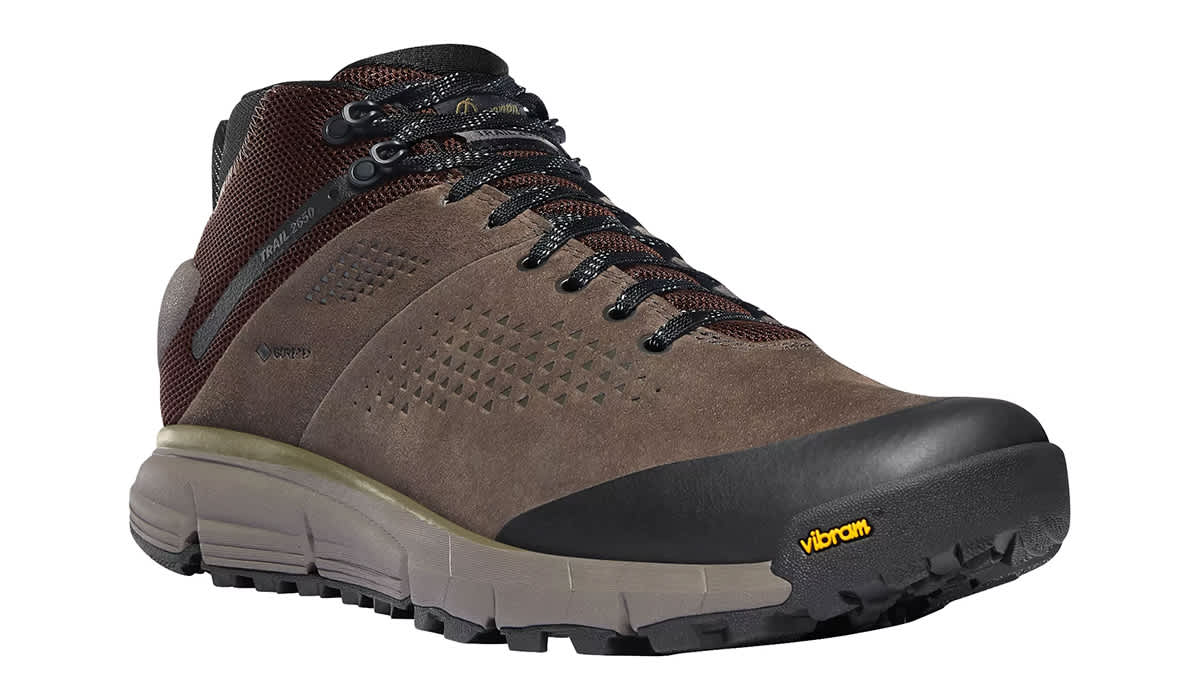 Super comfortable and waterproof
Okay, these are Danners and they are made with GORE-TEX and a Vibram sole.Rather than get into the technical details of these hikers, I'm going to tell you what I think of them, as I've been wearing a pair for months now and I can't tell you just how comfortable they are. I have big, wide feet and they fit perfectly, with support in all the right places. Yet they are light enough that they don't feel heavy on your feet. I also have plantar fasciitis , yet I can walk for miles in them. They are waterproof, a fact I appreciated during Michigan's typically sloppy winter. The only issue I have had is that they are a little hard to get on, as the fit around the heel is a little sock-like.
Pro/Amazing fit, comfort and durability
Cons/A little harder to get on
Bottom Line/If you want your feet to be comfortable in boots that check all the boxes for hikers, this is the one to get
5. Orvis Clearwater Complete Fly Outfit
SALE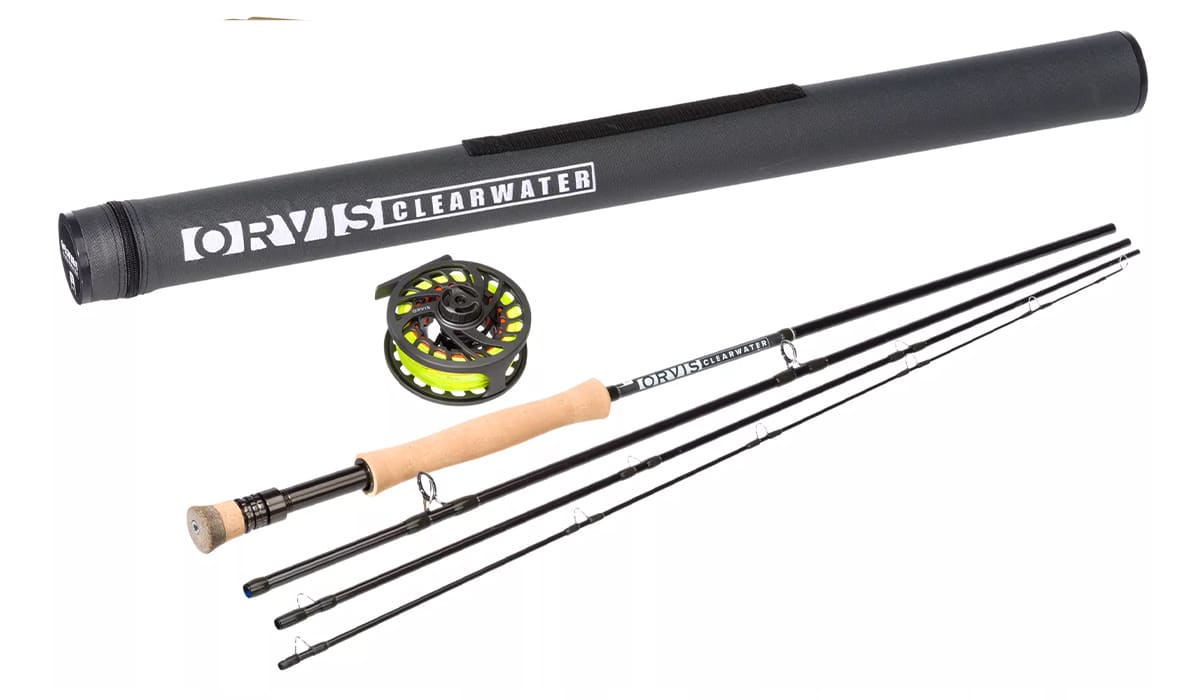 Everything you need to go, except fly
As all the insects start to emerge while the weather warms up, the trout go on a feeding frenzy. What better way to get in on the action than with a fly rod?
"I bought this a couple of months ago and it is a trout slaying machine," Codster
I have been fly fishing for a while now, and I have been using this exact combo for over a year. It is well balanced and easy to assemble. Casting is smooth and if you've never touched a fly rod before, that smoothness is a big help in getting the cast right. The reel has a nice disc drag system that helps when fighting bigger fish. It comes with line, backing and a rod tube, as well as a reel case. Plus, it is backed by a 25 year warranty from Orvis. Pretty cool stuff and a great way to spend a day outdoors.
Pro/Quality components that work great together
Cons/None – a great deal on Orvis quality
Bottom Line/Whether you're new to fly fishing, or a seasoned angler, this is a great combo
How to pick a tent
There are a couple of considerations when it comes to picking the right tent for your adventures – Size and construction. You don't want to get a tent that is too small, and if it doesn't hold up to the things you want to do, well, that's not good either.
Size
When you see a tent and the label says it is rated for 6 people, it means something a little different than you might think. A 6-man tent means it has enough floor space for six, average sized adults tolay on the floor. That means just the adults, not any gear or dogs. I say dogs because what's a camping trip if you don't bring the dog along. My suggestion is to pick a tent size that is bigger than the amount of people you plan to have in it. For my family of four, we often use an 8-man tent because we use cots, always have extra stuff like coolers and bags. Plus we have a Newfoundland dog, who needs space – a lot of space. I also try to get tents tall enough that I can stand up in them, at least in the center.
Construction
There is so much that goes into the construction of a tent, and all of it matters to you depending upon what you want to get out of the tent. Pick a tent that is waterproof, or at least water resistant. If you need be, coat the exterior of the fabric with Camp Dry and let it soak in and cure. It is almost a guarantee that it is going to rain at least once when I go camping, so a rain-proof tent is a must.
A part of being waterproof is the rainfly. There are two basic types of rainfly – Particle and full coverage. Particle coverage covers the roof and a little of the sides, but leaves part of the tent open. This will give you more ventilation, but if the rain starts blowing sideways, your tent is going to get wet.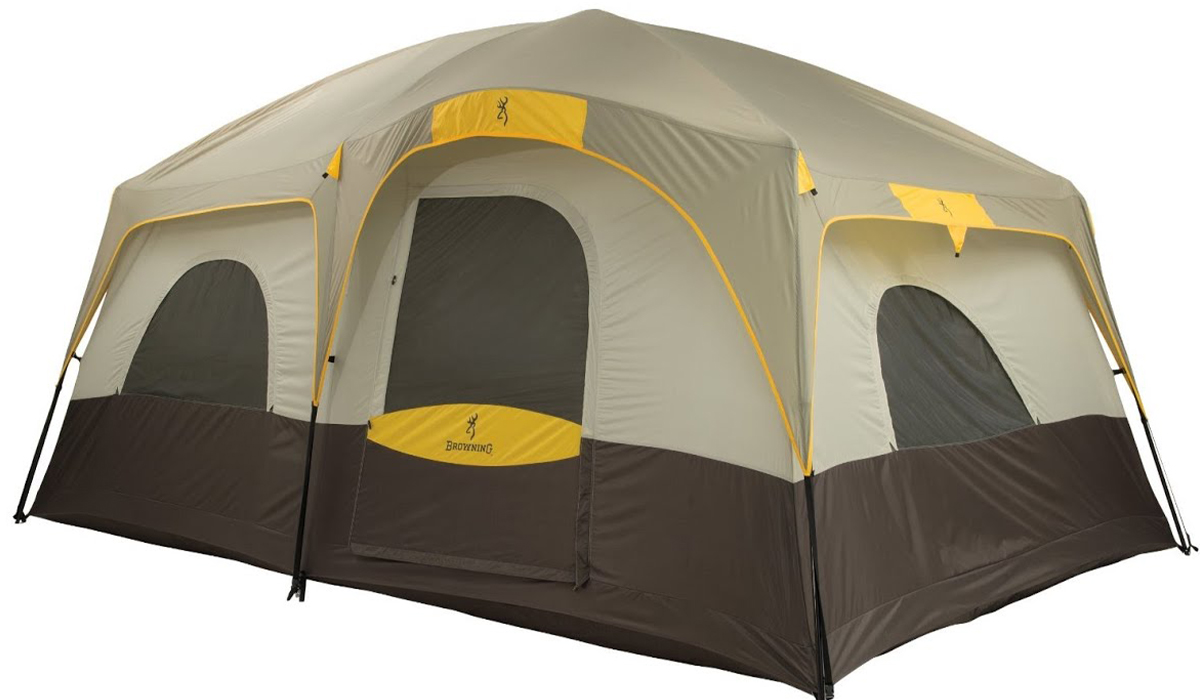 A full-coverage rainfly covers the entire tent, and will keep you dry. Just make sure that the tent has adequate ventilation so you don't get as much condensation.
Most tents use fiberglass, shock-corded poles for the structure. Some backpacking and extreme use tents use corded aluminum poles, to cure down weight and add rigidity. Choose wisely for your use.
How long will ice last in my cooler?
You'll often see various super coolers like the Cabela's Polar Cap or the Yeti advertising how long ice lasts in the cooler. This is generally done by filling the cooler with ice all the way up and leaving it sit, unopened, until the ice melts. The Cabela's cooler passed this test by keeping ice for 10 days.
The best way to keep your stuff cold in a roto-molded cooler is to fill it up, with the coldest items on the bottom, and keep the lid shut as much as possible.
What is the best way to store a tent?
Never put it away wet, clean it out completely and store it in a cool, dry place. If you have mice, throw some dryer sheets into the bag to keep them away.
We are committed to finding, researching, and recommending the best products. We earn commissions from purchases you make using the retail links in our product reviews. Learn more about how this works.